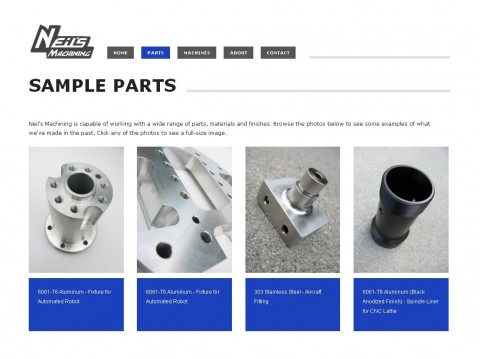 Neil's Machining makes parts for businesses in the Ventura/Oxnard area. I created a website that shows customers exactly what the shop is capable of machining.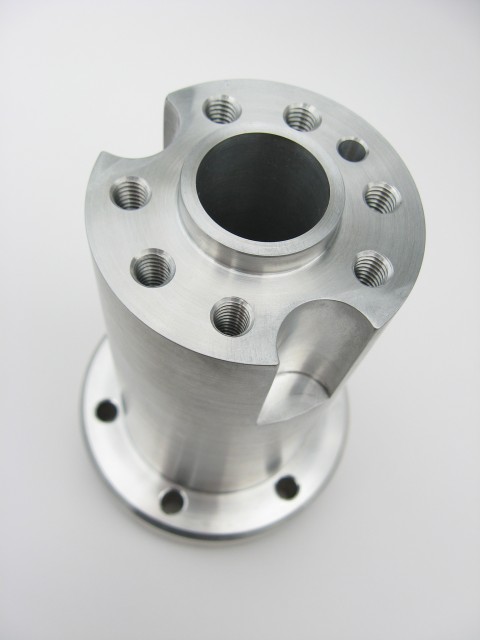 I photographed all of the sample parts for this site, including this fixture machined from 6061-T6 Aluminum.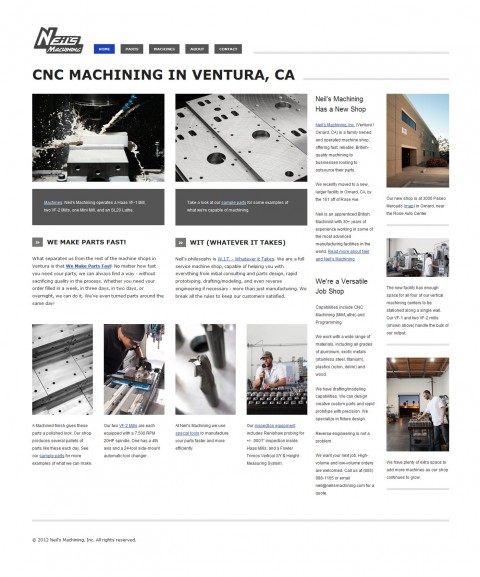 The homepage presents all of the information that a potential customer would be interested in, along with links for further information.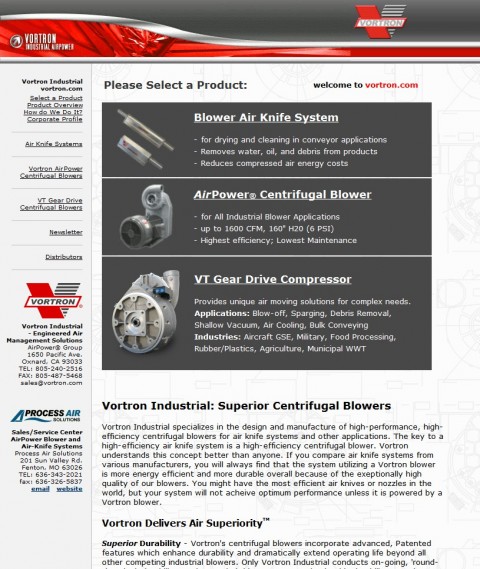 Vortron is a manufacturer of high-efficiency centrifugal blowers for air-knife systems and other industrial applications. By adding relevant content to the site, I improved search engine performance from practically nothing to Google's first page for several competitive search terms.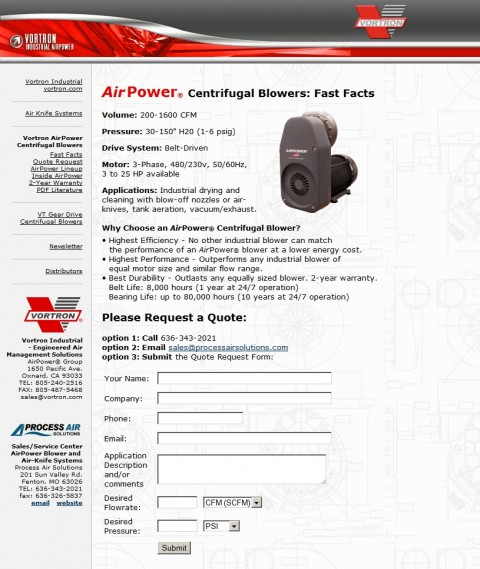 I designed RFQ forms to provide the potential customer with an easy way to request product information. These forms have generated the majority of sales to new customers over the past 6 years.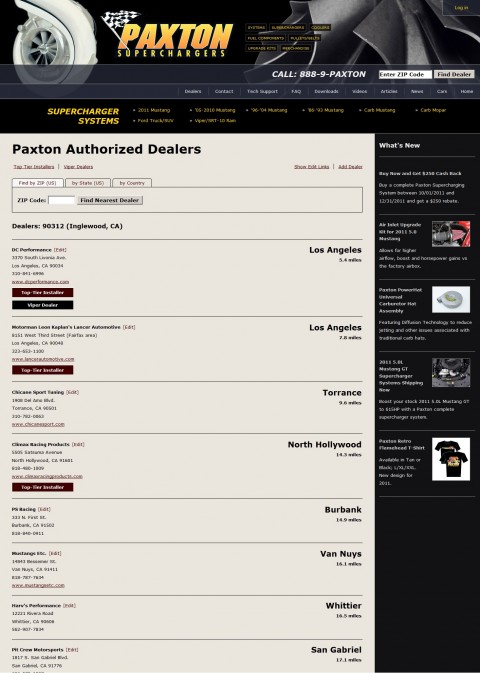 For Paxton Superchargers (the original centrifugal supercharger manufacturer) I developed a website that lets users do more than just browse: they can find their nearest dealer based on their zip code. The site also allows dealers to edit their own contact information online.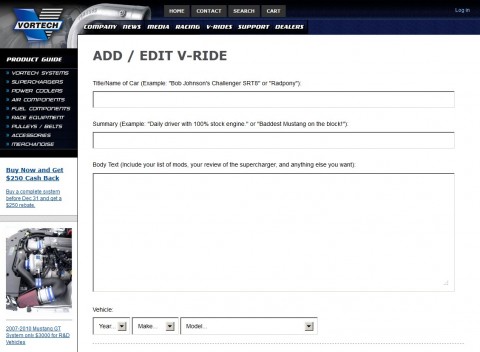 Vortech has been the industry-leading supercharger brand since the 1990's. I recently added a feature to the Vortech Superchargers website that allows customers to post photos of their cars.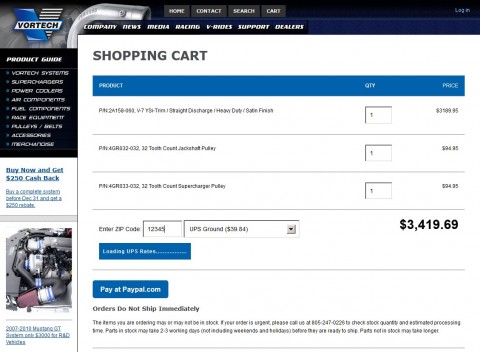 I designed and developed a shopping cart page that lets users check out fast by eliminating unecessary steps. On the back end it integrates with UPS for instant rate quotes, providing customers with accurate shipping costs.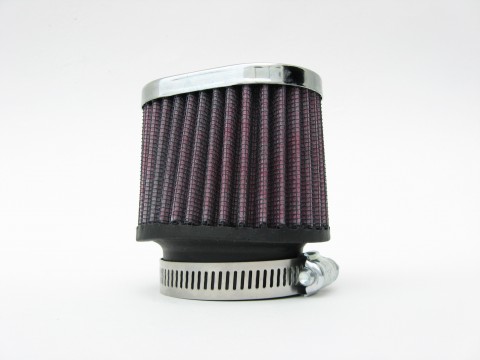 I contribute regularly to product photography, including parts like this air filter for a race bypass valve, shot with natural light on a white background.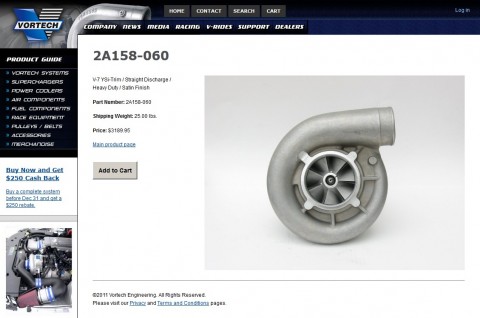 This product page shows one of several photos that I recently took of a Vortech YSi-Trim supercharger.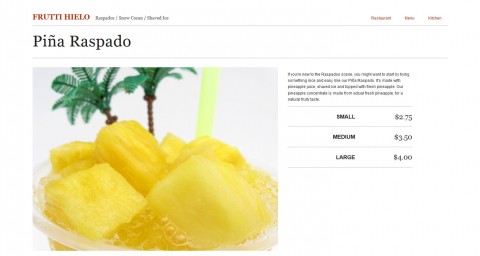 Frutti Hielo is a restaurant in Oxnard serving Raspados (Mexicali-style snow cones with fresh fruit). I made their website.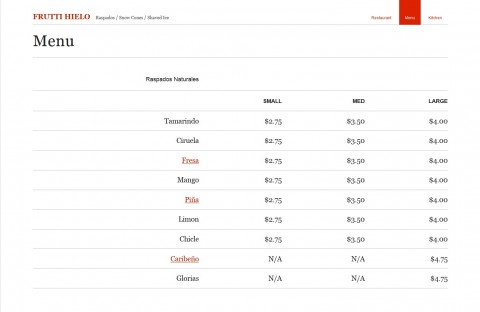 The site includes a menu as well as 9 pages featuring their most popular snacks.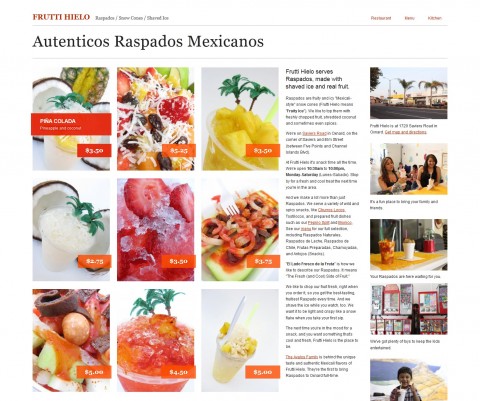 The homepage lets users choose from a variety of snacks. There's something for everybody here.
I shot all of the photos on location, including this Piña (Pineapple) Raspado, fresh out of the kitchen.